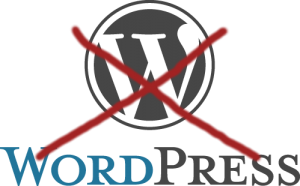 Four years after going to the wordpress repository, and 189,795 downloads later, Transposh will be leaving the wordpress.org repository.
Apparently, all this time our widget had a link to our site, and although it was possible to remove it, this was against the wordpress.org guidelines.
This is a guideline that we can not accept, we believe that we deserve credit for our work. Not less than twitter, facebook, or any other well known company providing third party widgets out there.
We also can not accept the fact that our plugin will be removed without notice, and without any time to make changes, right out of the blue.
We can not accept that messages that we post on the plugin forum will be removed just because the moderators don't like them, or decide that they are against rules that they have created themselves. Rules they don't want to reconsider.
They are free to make any decision they like, after all, its their hosting and their rules. Can't ignore that, luckily enough we don't have to accept them.
If you want to complain, don't complain here, try and complain on the forums, but my guess is that you will be moderated, wordpress.org is not a democracy, nor is it a GPL compliant site, everything there must be free, in cost, and in speech, that is the reason you got tons of crippled plugins that only serve as promotion to a pro version. This is also what they suggested that we do with Transposh. And we don't like it, not one bit.
If a next version will ever be uploaded to that site, it will be a crippled version, (without any links here, for sure) and not the most usable version. The latest version (non crippled) will be served right here on the download page. To which we will now have to add an update mechanism.
Feel free to discuss this in the comments here.
So long wordpress.org, and thanks for all the fish.