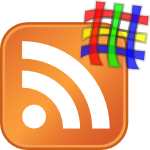 Hello there,
The best way to advance is with the help of the community, and we wanted to let everybody know what's going on and what's the best possible way to keep track on what we are doing.
If you are a user and want to get quick support and get notified about new happenings

,

feel free to follow us on

Твиттере.

If you want to be more involved in the community

,

want to help others and brag about with your site using transposh

,

we now have a page on

facebook.

If you want to know what the developers are doing

,

know about coming features before they are released and generally like to live on the edge

,

follow our trac site

trac RSS

.

If you just want to follow the announcements on this site

,

the RSS symbol

(

either below or at your browser address line

) эше тон.

You will get this feed in the language you are currently using

.
Comments are always accepted too (and we try to get back as quickly as we can). If you have other suggestions/ideas/advices/witty post titles – just let us know.