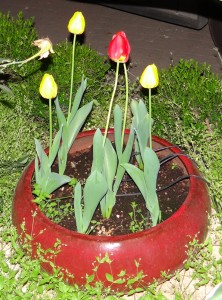 E, it was over four years since the first version of Transposh for wordpress was released. And indeed, we have come a very long way.
Transposh is being used by thousands of sites all over the web, and we have many happy users (and a few less happy ones 🙂 ).
Teie hohoa, 0.9.2, is not really what we expected to have by now, after four years we would have expected that a version one (maybe even two) will already have been released. But apparently, life does rarely proceed as you plan it to.
The title of this posts actually refers to a new behaviour of our parser, when we used to encounter an   (which should be a non-breaking space) we actually broke the phrase into two, which is rather the exact opposite of what things should have been. So hopefully this is now fixed, and we'll no longer break!
Other changes include:
Basic support for Woocommerce integration

Override the case when other plugins or themes cause the process_page to be called prematurely

Fix a nasty bug when the same translation appeared in a paragraph more than once

Bing have added two languages

Fix the bug reported by dserber disallowing language selection on post where translate_on_publish was disabled

Update for .po files

,

Turkish Translation by

Ömer Faruk Karabulut
You will enjoy this version! This is an order! 🙂