Ua farii tatou i te haamaramaramaraa (e te hoe hohoa maitai) no roto mai te Mike Jan mai roto mai i iPhone bashing tahua.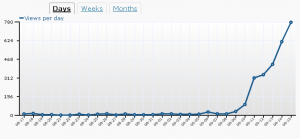 Transposh i te opuaraa no te rave i ta outou tahua itenati roaa, hau atu i te reira ia vetahi e, o te ohie e ia au tei roto i te imiraa i te engines. Ia tauturu te reira i hau atu ta te taata e ia i to outou vahi e i te ite i te mea ta outou e vai ra (Noatu e, tei ua papaihia te reira i roto i te hoe reo eita e nehenehe ia ratou i te maramarama). Te tavini nei teie tahua Itenati ei hoe hioraa maitai roa, a volai taumada me i roto i te reo Purutia, ia ua iritihia i te mau mea rahi i roto (e te therefor, hau atu i te mau) tona ia skyrocketed i te 😉
Te farii poupou nei tatou ia vetahi e ia faaite mai i to ratou iho mau aamu i nia i te mau manao no nia i teie pou, outou i te iteraa mai te reira atoa i te manuiaraa? Aore e mea i te mau? Eaha to outou manao no te mea e aita a te? E tamau noa tatou i oaoa i te faaroo.