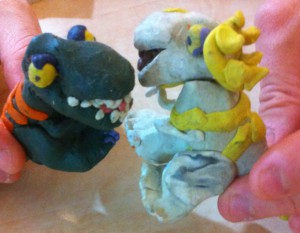 Тагынамок жеп, сары api google доно кӹлдӓлтӹн, манын пӓшӓм ӹштӓш цӓрен, тидӹ мӓлӓннӓ у йӧнвлӓм скомпилировать остатка релиз. Тидӹ паштек шукы жеп ик проблеме, тошты доно представляйӹмӹ ылыт версия, тӹнг доно, мам ӹштендӓ жепӹм кычылтмашты якте решӹмӹ google ограниченивлӓм шӹнден, тӹдӹн кӱкшӹц якте кушкын палшен у пӹтӓртӹш ядмашым тӓрвӓтӓш версия. Тенге вашталт кусарыме api бинг срабатывать ограниченивлӓм api google, моторна кыце тенге ванжаш пользователь, сравачш тӹдӹ шӱлӓлтӹш transposh api bing кодированный цаштыра.
Однако, мам ти жеп эртараш, пумы манын тӓмдӓн да эн сай остатка версия. Ти проблемӹвлӓм йӹржӹ карангден пушашлык ылыныт тидӹ версия (MSN сравачш дӓ темп прокси google) ключвлӓдӓм пуда дӓ тенге тӓ ӹшкӹлӓндӓ ӹшкеок тидӹм кычылтмы напрямую (корал гӹц рэнди палшык шпион центр тӹдӹ мӓлӓннӓ кредитеш сравачш тестирование) кӱшнӹрӓк ылеш, тӹдӹн вӹлнӹ, вес йӧнӹм. Яжоэмден кердеш-тидӹм мӓ когон инфраструктуры плагин, AJAX вашталташ йӧн-ӱжӹктӓш лиэшӹш йӧнӹм ӹштӓ, тӹдӹ туан халыкшы верц ылшы Вордпресс (г е. тӓ пӓшӓм ӹштӓт гӹнь админ странице, келеш, наверны, тенге ӹштӓш). Мам уж тидӹ коден кердӹн javascript келеш серверный чӹдемдӓш годым, цилӓ пӓшӓ ӹштӓш ирӹкӹм пуаш быстро гораздо переводе (кучен дӓ тоже Apertium!).
Тишкӹ пингӹдӹ ылмым версия т, ма машанет, сӓй-кыце маныт, освобождаймывлӓ, но уке, южшат весӹ ма ылеш функция, Седӹндон, мӓ, остаткаэш ӹштӹл виджет икманяр вопросым решен палшык (ярыктымы дӓ тоже названием, урал!). Шанен, анзыкы виктӓ довольны? но уке, тидӹм кого уждымы тенге мӓлӓннӓ кусараш инфраструктуры виджет. Actually improving it quite drastically with changing the way css was added, and the way the widgets notified the servers of change in language (we now avoid a useless POST call to the server). While writing that we were lucky enough to stumble upon a PHP5.3 to PHP5.2 incompatibility issue with a set of other problems which held our release back another week. We want to thank the many users that have put up with our beta releases and helped us find problems that were hidden under layers of code and complexity.
We also took this opportunity to change our terms slightly, if you are displaying Google ads from AdSense on your translated pages, we will take 1/1000 of that space for use with our own adsense code, so if Transposh is helping you generate a revenue of $10K you will be buying us coffee! So thanks! To clarify things a bit, we don't create additional ad space on your page, and we won't insert any ads or change your layout, if you have no ads, we do nothing. If you think that this is asking too much, you may simply delete our plugin, whistle a soft tune, and be on your way. If you want a commercial license, we don't sell them yet, but they'll probably cost more.
Other changes to this version include:
Added Catalan and Hindi support for Bing

–

speaks for itself

.

Dropdown widget improved css

–

it actually looks much better now

.

Support for Memcached

–

if APC and other opcode caches were too much for you

,

now you may use memcached and have a lot of fun

.

Better

404

page handling

(

don't create new links to non-existing pages

) –

meaning the google crawler will hassle your site less

.

Fix caching on rackspace cloudsites

–

they had x-cache installed for opcode cache

,

but with no user memory

,

which caused a surge in logfiles

–

now fixed

.

Many more minor fixes

–

We might count those

,

but we don't have enough fingers

.
Кусарыме Турк

Semih Yeşilyurt

.
We hope you'll enjoy this version, and as always, waiting for your comments, ideas, suggestions and flames.
П. С. – Tested on WordPress 3.3 beta4, works great.