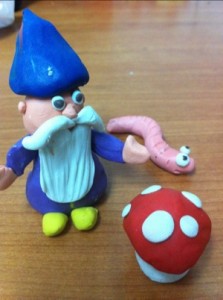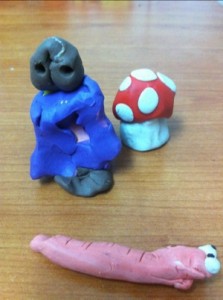 Em pir serbilind ku ev berdana plugin me.
Ev version, ji bilî li enhancements normal û fixes bug, di dawîyê de entegreyî werger profesyonel mirovan bi entegrasyona bingehîn bi OneHourTranslation.com profesyonel xizmeta wergerê.
Awayê ku ev kar e li jêr e:
Biçe OneHourTranslaion.com û hesabekî
Bi kar tînin hûragahiyan li ber çavan bi giştî û têxe nav wan rûpel settings Transposh da
Dema bikaranîna virtual werger li, ji admin (û tenê admin) dê bibînin "Yek Saet dorê wergeran" pişkov
Heke tu pêl vê bişkokê bike wê ji mînakên bikaranînê jî bi dorê lê zêde bike, klîk din wê babete dequeue
10 deqîqeyan piştî ku cara mînakên bikaranînê jî added hat projeyeke werger dê li ser yek werger saetekê de bi giştî
ew saeta bide (an kêmtir ji tecrûbeya me) û di wergerên li ser malpera te dê çawa xuya
Her kesî kêfxweş e û hûn bi rastî jî piştgiriya vê projeyê Transposh (Yay!)
Ev nû ye, da ku eger Murphy gireva, tenê bi me re têkilî û em ê bi çi em dikarin ji bo ku tiştên kar.
Niha, ji bo yên din jî ev serbestberdana:
flag of Swahili Fixed ji bo Tanzania weke ku ji aliyê Ed Jordan diyar
Gelek fixes ji bo xizmeta hilanînê,
Fix bo bugê parser dema ku piştî wergerandina li default zimanê jêr a element select
Fixed XSS ragihandin ji aliyê Infern0_ (bi saya mezin!)
ji bo bernamekirina: Ev babete ji layê a function global ku vegerin li zimanê "transposh_get_current_language()"

Seems like Lybia has a new flag too 😉

Nasname hatine widgetan Fixed dihewînin, mînakên a konsonant, da ku em ê bi mabesta w3c re derbas
Demê jQueryUI to 1.8.23 bi hev nekevin jQuery 1.8 bikaranîn, ji aliyê hin mijarên
Portekizî (Brezîlya) werger ji aliyê

Amilton Junior
Our operators are waiting for your feedback, if you get a busy signal, try contacting us again!
P.S. This is the very first version to have passed 1,000 daily downloads, we are humbled.