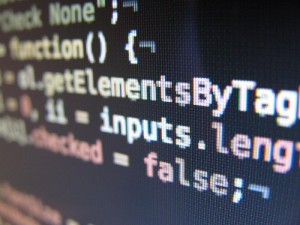 K gustaría ts'a le gracias ti' Joshua Hansen yéetel Scott Caveza Tuméen u áantaj ti' u ye'esik yéetel áantaj k depurar ka'atúul vulnerabilidades XSS ba'ax yaan u potencial ti' le usuarios efecto utilizando navegador internet explorer yéetel versiones inferiores ti' 8, Wa ka protección xss bin explícitamente ti'. Evitamos u necesidad u t'anik le versión 0.6.6.6 yéetel le kanata'al ma' u nombramiento regulares. Le vulnerabilidades ma' ku Ba'axe' ku u webmasters wa hosters utilizando Transposh, but to users that might trust scripts from these sites by using the sneaky XSS method.
This release also bundles two other changes that were already committed and would have probably waited for a later release otherwise, the first being a small improvement to the parser, enabling support for some more html "breaker entities" tales bey ' which were created by software trying to outsmart the user, we would like to thank archon810 on his help in this bug report.
Last but not least is a change in the support for Google Sitemaps XML generator, the patch has one letter removed in order to have proper support for php5.3, and on other good news, the coming version 4 of this plugin has support already built in, this version also helps in breaking the 50k url limits that some users had. So we would to thank Arne Brachhold Tuméen u nojoch meyaj ti' le tsol.
Bey u le yóok'ol kaaba', Go yéetel ka'! Tuméen kaxtik jump'éel wíimbala' utia'al u coincida yéetel le post bin jump'éel talamil ajuste.