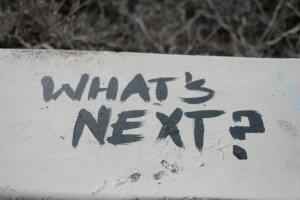 I nanahi ra e tia ai ia tatou ia haamauruuruhia i te hohoa 0.6.7. Tei roto i teie hohoa te te tahi mau tatairaa, no te aravihi i te iriti i te hau atu i te mau faahitiraa parau ia google aita ite te reo tumu-maitai-hia, e i te aravihi no te faao i te afaro tia i te mau hono no te mau anaʻetu (te feia e faatupu i te 301 faatano i te tupu).
Tera ra, te mea faufaa, e ia tatou i te pae hopea ua tia ia i te tamaraa to tatou tapao rahi, e te i i te gears i mua roa i te hohoa rahi ae o te Transposh – e ia o te 0.7. I nia i te faatumuraa o teie hohoa, e i te haamaitairaa rahi i te taata iriti parau frontend vauvauraa, e tuu tatou i to te mau titauraa no te reira i nia i roto i to tatou tupuraa i nia i te http://trac.transposh.org/wiki/milestones/0.7. Te mau taata atoa e hinaaro nei i te faauru i te hohoa no muri iho, e farii-poupou-i te taui e parau i nia i taua api wiki e aore ra a hamani i te hoe titeti no tatou. E hio faahou i te aniraa e tatou e tamata i te tano i te reira i roto i te tarena.
I nia i te tahi mau parau api, e hinaaro tatou i te haamauruuru Colnect, to tatou sponsor api no te horoa i te hoe api vps no te Transposh i te maitai e i te vahi no te haere vitiviti rii. Ua atoa tatou e tamata i te faaohipa i te cloudflare i te haamaitai i ta tatou ohipa, Tera ra e tia ai ia tatou e, e anoi i te mau pahonoraa, no reira mai te mea e, te mau fifi i roto i teie vahi no te, a mata na tatou i te ite.
Te hopea i nia i te tarena ohipa, o te hoe alpha papaihia e to tatou plugin no te blogger i nia i te mau ohipa, mai te mea e ta outou e vahi i nia i te blogger e ia hinaaro i te amui atu i te iritiraa i te reira, a farerei mai ia tatou.