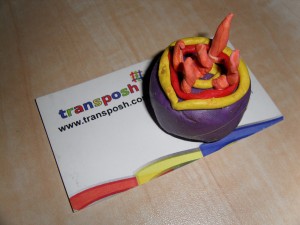 It has been three years (and three days, and thirty three hours) since the first version of Transposh plugin has been aired on the wordpress.org plugin repository.
Time surely flies.
This has been the first leap year (29th February) and a real leap year for Transposh. The plugin has been downloaded from the repository over 50,000 times this year and has made a steady growth of features and total number of languages supported. And today with the addition of Hmong Daw we are the first plugin to support a total number of 66 languages.
This was a really interesting (as in, have an interesting life) year for the automatic translation industry and plugins, where Google has nearly dropped their API support (only to switch to a pay model) while Bing imposed new limits. Transposh has successfully overcame those changes, while other plugins did not survive.
What does the future holds for Transposh? We are slowly boiling some new stuff, working on our vision to improve website translation, when things will be ready – they will be out. Meanwhile, your continued support is important to us, sometimes a simple email with "your plugin is great" drives us to continue. So if you believe we are doing well, drop us a line, if you think we should improve things, drop us a note, and if you think that we suck, we fail to understand why you have read this message up to this point 😉
Wishing ourselves a great 4th year, maybe it will end with a bigger cake 🙂