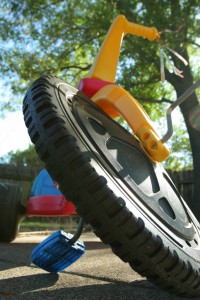 Urang happy nampilkeun Anjeun sakabehna mibanda release plugin wordpress newest urang. Ieu siaran Kareta nu teu kaasup sagala parobahan nu utama atawa hiji hal anu teuing groundbreaking. Jadi urang ngan bakal leumpang over changelog jeung nerangkeun ahéng.
Kami geus ngadatangkeun sababaraha kamajuan ka DOM html basajan nu ngagaduhan salaku basa ka parser urang ti siaran hulu anyar, teu pira warta dieu
Ngidinan setting tina hiji basa post / kaca sareng pilih kotak basajan. Ieu mah pitur anyar, sabab ieu bisa geus ditangani dina jaman baheula mah nambahkeun meta tp_language ka tulisan manual, sanajan kitu teu ngajadikeun leuwih sederhana prosés, sarta ogé mastikeun yén narjamahkeun basa standar geus diaktipkeun kituna ciri sabenerna bakal bisa dipaké.
Ngingetkeun ngeunaan sababaraha kaayaan nu urang teu tiasa ngalereskeun jeung pamaké sigana mah kudu sadar. Ayeuna aya dua kaayaan urang béja, nu nilai pangdeukeutna nu dijieun lolobana patarosan pangrojong urang to date. Kahiji urang ngingetkeun ngeunaan kaayaan memori low, jeung urang pangjurung jalma pikeun ngaronjatkeun limit memori php maranéhna (atawa pindah ka ladenan hosting layak). Gera kadua ngeunaan kurangna APC atawa sarupa nu bisa ngaronjatkeun prestasi drastis (deui, pindah ka leuwih alus hosting!). Nu sauran ati-ati bisa aman dileungitkeun ku cara mencét lambang X leutik jeung sisi nu bakal ngajamin yén anjeun bakal tiasa ningal eta sauran ati-ati dina mangsa nu bakal datang.
Ngidinan ngumpulkeun of statisics anonymized kana idin pamaké. Mangga mangga ngidinan urang pikeun ngumpulkeun sababaraha data! urang rék sababaraha statistik kasombongan kawas urang keur dijalankeun dina 1 situs zillion sarta narjamahkeun kaca gazillion per detik!
Maneuh sababaraha notices warning minor dilaporkeun ku pamaké. Teu lila bakal log Anjeun bisa clogged sanggeus nyoplokkeun iklan urang!
Urang ogé geus dirévisi nu
FAQ
kaca, meureun urang bakal nyingkahan sababaraha patarosan repeating, atawa urang gé bisa nitah pamaké pikeun maca FAQs pikeun nu…
Oge – nya ayeuna leuwih gampang ti kungsi pikeun mintonkeun pangrojong Anjeun langgeng proyek ieu ku cara make tombol sosial di sisi, teu kos maneh nanaon (meureun sagigireun kaleungitan sagala babaturan, Inohong jeung kamulyaan dina facebook) kitu euy ulah!
Urang ngaharepkeun anjeun bakal ngarasakeun ieu versi, jeung bakal (kawas sok) bagja maca komentar Anjeun.