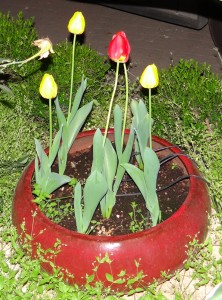 Erê, li ser çar salan bû ji ber ku yekem versiyona Transposh bo wordpress serbest hat berdan. û bi rastî jî, em rêyeke pir dirêj.
Transposh ji aliyê bi hezaran malperên all over the web bikaranîn, û em xwedî gelek bikarhênerên happy (and a few less happy ones 🙂 ).
Ev version, 0.9.2, Bi rastî jî tiştê ku em li bendê ne ku niha ne, piştî çar salan em li bendê bûn ku Versiyon ji yek (belkî jî du) wê niha serbest hatine berdan. lê belê xuya, jiyanê nayê kêm dewam wek ku tu ew plan dikin ku.
The title of this posts di rastiyê de ji bo tevgera nû ya parser me behsa, Gava ku em ji bo pêşiya an   (ku divê qada non-şikandina be) di rastiyê de em li mînakên bikaranînê jî di nav du şikand, ku bêtir ji dijbera tevayê tiştên ku divê ji. So hîvîdarim ev niha sabît, û êdî em ê bişkînin!
guhertinên din de:
bingehî piştgirî ji bo entegrasyonê Woocommerce
Override rewşê de dema ku pêvekên an jî çend mijarên din jî di process_page jikarberdana bê gotin.
Fix a bug bi şeklekî dema ku heman wergerê di paragrafa re xuya bû, ji carekê zêdetir
Bing du zimanan added hatine
Rastkirina çewtiyan ragihandin ji aliyê dserber selection zimanê Bêyî li ser post ku translate_on_publish astengdar bû
Update ji bo pelên PIŞTEVANÎ, Turkish wergeran ji aliyê Omer Faruk Khan
Hûn dê ev Versiyon ji bo kêfê! Ev fermaneke e! 🙂