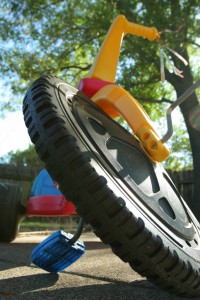 Wy binne bliid om presintearje jim allegear mei ús nijste wordpress plugin release. Dit is in rôljende release dy't eksklusyf gjin grutte feroarings of eat dat is te paadsljochtsjende. Dus wy sille gewoan rinne oer de ChangeLo en ferklearje it nijs.
Wy hawwe ymportearre guon ferbetteringen oan it simpele html dom, dy't tsjinst docht as de basis foar ús Parser fan in nij streamop release, net folle nijs hjir
Tastean ynstelling fan in post / side taal mei in simpele selektearje doaze. Dit is net in nije funksje, as dit kin binne behannele yn it ferline myn taheakjen fan it tp_language meta ta de berjochten mei de hân, lykwols it docht ferienfâldigje it proses, en it ek soargje derfoar dat translate standert taal is ynskeakele sadat de funksje sil werklik wurkje.
Warskôgje oer guon omstannichheden, dat wy kinne net reparearje en in brûker moat nei alle gedachten wol rekken mei. Op it stuit binne der twa betingst wy melde oer, dat binne de lju dy't makke measte ús stipe fragen to date. Earst wy warskôgje oer lege ûnthâld betingsten, en wy steane minsken te fergrutsjen harren php ûnthâld limyt (of wikseljen nei in fatsoenlik hosting tsjinst). De twadde warskôging giet oer it gebrek oan APC of ferlykber hokker kin ferbetterje de prestaasje dramatisch (wer, wikseljen nei bettere hosting!). De warskôgings kinne feilich fuorthelle troch op de lytse X symboal en de kant dy't sil fersekerje dat jo sille net sjen dy warskôgingen yn de heine takomst.
Tastean sammeljen fan anonymized statisics op brûker tastimming. Please please tastean ús te sammelje guon gegevens! wy echt wol wat idelens statistyk lykas wy binne rinnen op 1 zillion sites en binne oersetten fan in gazillion siden per sekonde!
Fixed inkele lytse warskôging meidielings rapportearre troch brûkers. Net langer sil dyn logs wurde ferstoppe neidat it fuortsmiten fan ús ads!
Wy hawwe ek herzien de
FAQ
side, miskien sille wy mije guon repeating fragen, of wy sille wêze kinne om te fertellen brûkers te lêzen it FAQs foar dat…
Ek – it is no makliker as ea te sjen litte jo it ivige stipe fan dit projekt troch mei de sosjale knoppen oan 'e kant, makket it neat kostet jo neat (miskien neist ferlieze al dyn freonen, fame and glory op facebook) dus doch it gewoan!
Wy hoopje dat jo genietsje dizze ferzje, en soe (sa as altyd) be happy te opmerkings.