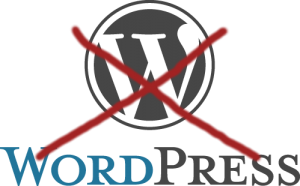 Fjouwer jier nei te gean oan de wordpress repository, en 189,795 downloads letter, Tillefoankaarten sil it ferlitten fan de wordpress.org repository.
Skynber, al dizze tiid ús Widget hie in link nei ús site, en ek al wie it mooglik om dy to forlizzen, dit wie tsjin de wordpress.org rjochtlinen.
Dit is in paadwizer, dat wy kinne net akseptearje, wy leauwe dat wy fertsjinje kredyt foar ús wurk. Net minder as twitter, facebook, of in oar bekend bedriuw bieden tredde partij Widgets út dêr.
Wy ek kinne net akseptearje it feit dat ús plugin sil fuortsmiten wurde sûnder notice, en sûnder tiid te meitsje feroarings, rjocht út 'e blauwe.
Wy kinne net akseptearje dat berjochten dat wy post op de plugin foarum sil wurde fuorthelle krekt om't de Masters net like se, of beslute dat se tsjin regels dat se hawwe makke harsels. Regels se net wolle heroverwegen.
Se binne frij om in beslút se like, einsluten, syn harren hosting en harren regels. Kin net negearje dat, Lokkich genôch wy net hawwe te akseptearje se.
As jo ​​wolle kleie, net kleie hjir, besykje en kleie op it foarum, mar myn gis is dat jo wurde bewurke, wordpress.org is gjin demokrasy, noch is it in GPL compliant site, alles der moat frij, yn kosten, en in rede, dat is de reden dat jo krige ton kreupel plugins dy't allinne tsjinje as promoasje foar in pro ferzje. Dat is ek wat se suggerearre dat wy dogge mei Tillefoankaarten. En wy net like it, net ien bit.
As in folgjende ferzje sil ea wurde oanbean oan dat side, It sil in kreupel ferzje, (sûnder keppelings hjir, jawis) en net de meast brûkber ferzje. De lêste ferzje (net kreupel) wurdt tsjinne rjocht hjir op 'e download side. Om dat wy sille no moatte foegjen in fernijing meganisme.
Fiel dy frij om bepraten dat yn de opmerkingen hjir.
Sa lang wordpress.org, en tank foar alle fisken.