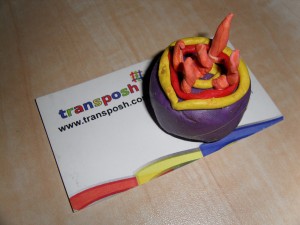 Kini nga tulo ka tuig (ug sa tulo ka adlaw, ug katloan ka sa tulo ka oras) sukad sa una nga nga bersyon sa Transposh plugin nga mabati sa wordpress.org plugin repository.
Ang panahon sa pagkatinuod langaw.
Kini nga sa unang tuig nga manglukso (29th February) ug ang usa ka tinuod nga manglukso ang tuig alang sa Transposh. Ang plugin na-download gikan sa repository sa 50,000 times this year and has made a steady growth of features and total number of languages supported. Ug karon sa mga Dugang pa sa mga Hmongnon Daw kita mao ang mga una nga plugin sa pagsuporta og usa ka kinatibuk-ang gidaghanon sa mga 66 mga pinulongan.
Kini mao ang usa ka tinuod nga makapaikag (sama sa, may usa ka makapaikag nga kinabuhi) tuig alang sa automatic sa paghubad industriya ug mga plugins, diin Google ang dul-an sa naghulog sa ilang mga API suporta (lamang sa switch ngadto sa usa ka pay nga modelo) samtang Bing ipahamtang sa bag-ong mga limitasyon. Transposh malamposong nakadaug sa mga mga kausaban, samtang ang uban nga mga plugins wala maluwas.
Unsa ang umaabot alang sa Transposh? Kita hinay-hinay Nagabukal sa pipila ka bag-o nga putos, nagtrabaho sa atong panan-awon aron sa pagpalambo sa website sa paghubad, sa diha nga ang mga butang nga mahimong andam – sila mahimong gikan. Samtang, ang inyong padayon nga suporta importante kanato, usahay sa usa ka yano nga email uban "ang imong plugin mao ang dakung" Ginamaneho kanato sa pagpadayon. Busa kon kamo nagtuo kita sa pagbuhat sa pag-ayo, drop kanato ang usa ka linya, kon sa inyong hunahuna nga kita kinahanglan sa pagpalambo sa mga butang, drop kanato sa usa ka mubo nga sulat, ug kon sa inyong hunahuna nga kita magasuyop, we fail to understand why you have read this message up to this point 😉
Buot sa atong mga kaugalingon ang usa ka dakung 4th tuig, maybe it will end with a bigger cake 🙂