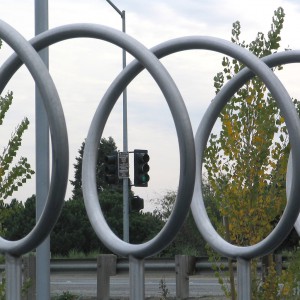 Kini nga pagpagawas moabut sa usa ka gamay ulahing sa atong eskedyul. Apan kini na gigun-ob sa atong single nga adlaw download nga rekord pinaagi sa pagtabok sa mga 500 markahan.
Kini nga pagpagawas bisan gamay nga diha sa kinaiyahan ang adunay pipila ka mga maanindot nga mga pagdugang.
Una, the default language set in Transposh now overrides the one that is set in the WP_LANG constant, kini nagtugot sa usa ka Sun.Star mu instalar nga ang tanan nga site mahimong pagdumala sa usa ka lain-laing mga pinulongan sa backend. Ang usa ka bahin nga akong natagamtaman sa katapusan pagtugot sa akong mga kanding nga adunay iyang kaugalingon nga personal nga blog sa usa ka pinulongan sa iyang pagdumala.
Kita Dugang pa sa usa ka TP shortcode nga makahimo sa pag-output sa kasamtangan nga transposh pinulongan, bisan kini aron dili sa tingog sa daghan nga sama sa, kini nga gagmay nga mga pagdugang nagtugot Displaying nagkalain-laing nga mga larawan alang sa lain-laing mga pinulongan, nimo mabasa ang mahitungod niini dinhi.
Ang usa ka Dugang pa sa usa ka pipila ka mga dili mabag-o sa atong parser code, karon motugot sa coders (dili tiggamit) to change our parser behavior to break phrases on larger chunks, see the top of our parser.php for documentation.
More mga kausaban ug sa bug naghugno naglakip:
Iframes naglakip sa sulod sa mga pahina karon mosulay sa lakip sa husto nga pinulongan
Natudlong bug uban sa paggamit sa lang ="ug" sukaranan sa mga TP shortcode nga naghimo sa sayop detections sa tinubdan pinulongan sa dugang pa nga sa parsing
Added German nga hubad sa Jenny Beelens gikan

professionaltranslation.com
Enjoy niini nga version, suginli ang imong mga higala mahitungod niini, dili suginli ang imong mga kaaway sa bisan unsang butang, mokonsulta uban sa imong abogado kon imong gusto ug ayaw kalimot sa importansya sa pamilya sa inyong.
PS: Kita nasayud mahitungod sa mga gikatakda Google sa paghubad API deprecation ug ang plugin gihapon sa trabaho, detalye ang nagbukas sa tabon sa sa umaabot nga bersiyon.